Join SpinCo with We Love Philly to Get Philly Vaccinated!
---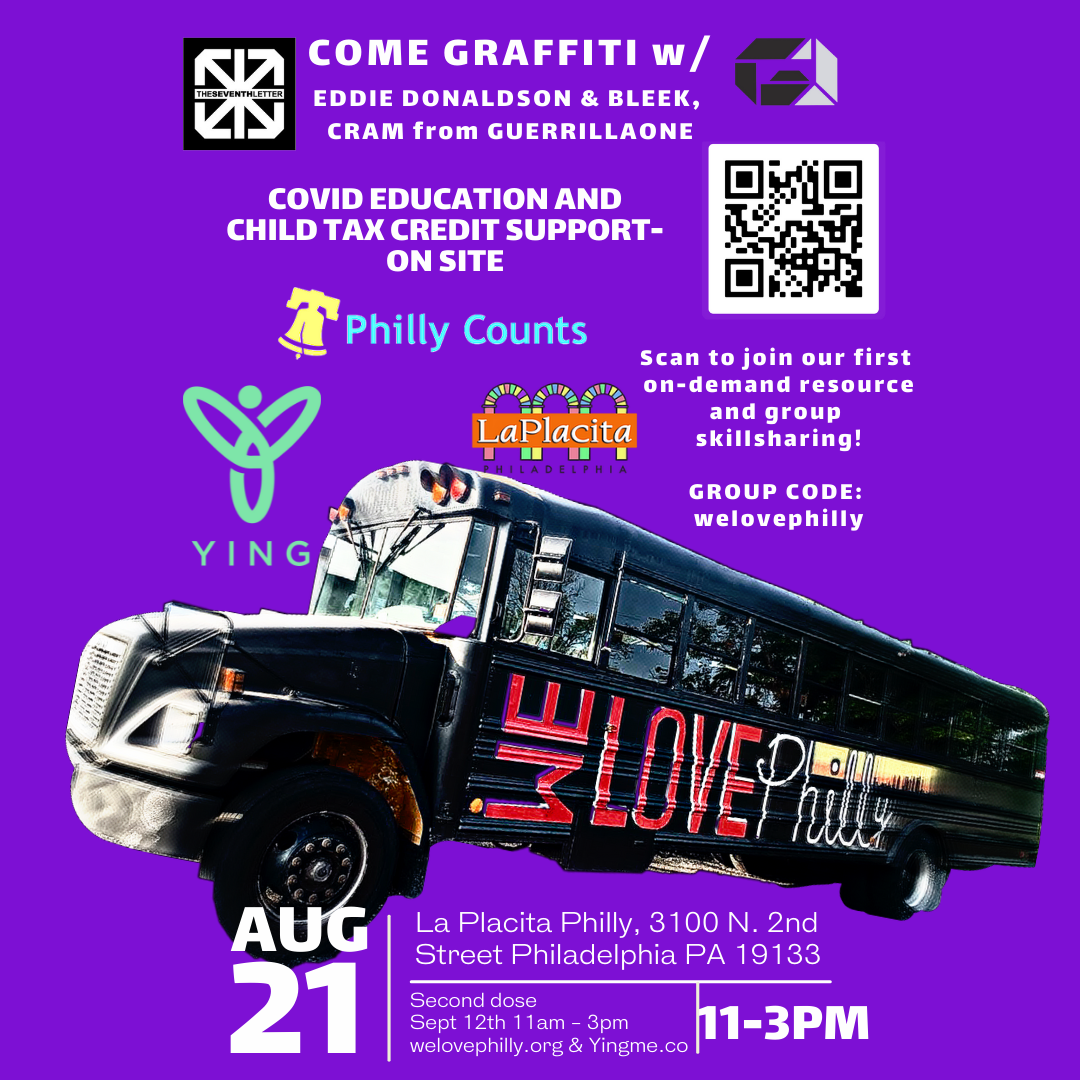 SpinCo, in collaboration with We Love Philly will be at La Placita flea market at 2nd and Allegheny on
Saturday, August 21, 2021 from 11-3PM
Saturday, September 11 2021 from 11-2PM
In partnership with Philly Counts; vaccination resources, education, and information about child tax credits will all be made available on site. Visitors will have a chance to participate in visual and movement art as well learn some new skills and ways to access related job opportunities.
Carlos Aponte, Executive Director of We Love Philly states "We are excited to mobilize students and volunteers again to educate our communities about Covid-19! What better way than with family friendly activities that engage our communities and an event that shines a light on over 30 small businesses".
We Love Philly provides creative and meaningful experiences to local students by teaching volunteerism, entrepreneurship, and by connecting students with local leaders who guide them through high school and beyond. Despite the challenges we are all facing during the COVID pandemic, We Love Philly is adapting to continue with its mission to engage students with critical and meaningful experiences throughout the 2021-2022 school year.
For more information, visit: welovephilly.org