SpinCo to be Dancing at Fringe-a-thon: The Party You Shouldn't Miss on June 16th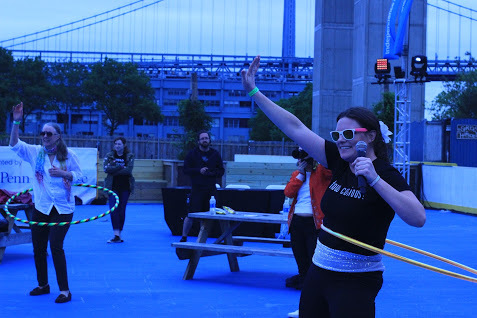 The SpinCo volunteer team is happy to announce that we will be tabling and showcasing props as well as our interactive LED space pyramid at this epic 12 hour dance party! Catch us starting at 3:00PM at Northern Liberties Piazza.

FringeA-Thon is an epic outdoor, 12-hour dance-party-marathon and fundraiser for FringeArts and Philadelphia's arts and culture sector. Proceeds benefit participating non-profit organizations.
Dance your "art" out at FringeA-thon, which includes an exciting line-up of DJs, themed dance hours, pop-up dance performances, dance competitions, and a coordinated dance finale, with John Jarboe as your MC and dance coach! View complete details and lineup.
Come out and play with us! $35 gets you complete all-access to all of the amazing workshops, dance parties and music throughout the day. You can come and go as you please. We hoop to see you there!
Main Event Page & Ticketing Link: https://www.fringeathon.com/