SpinCo at 3rd Police District Community Day
---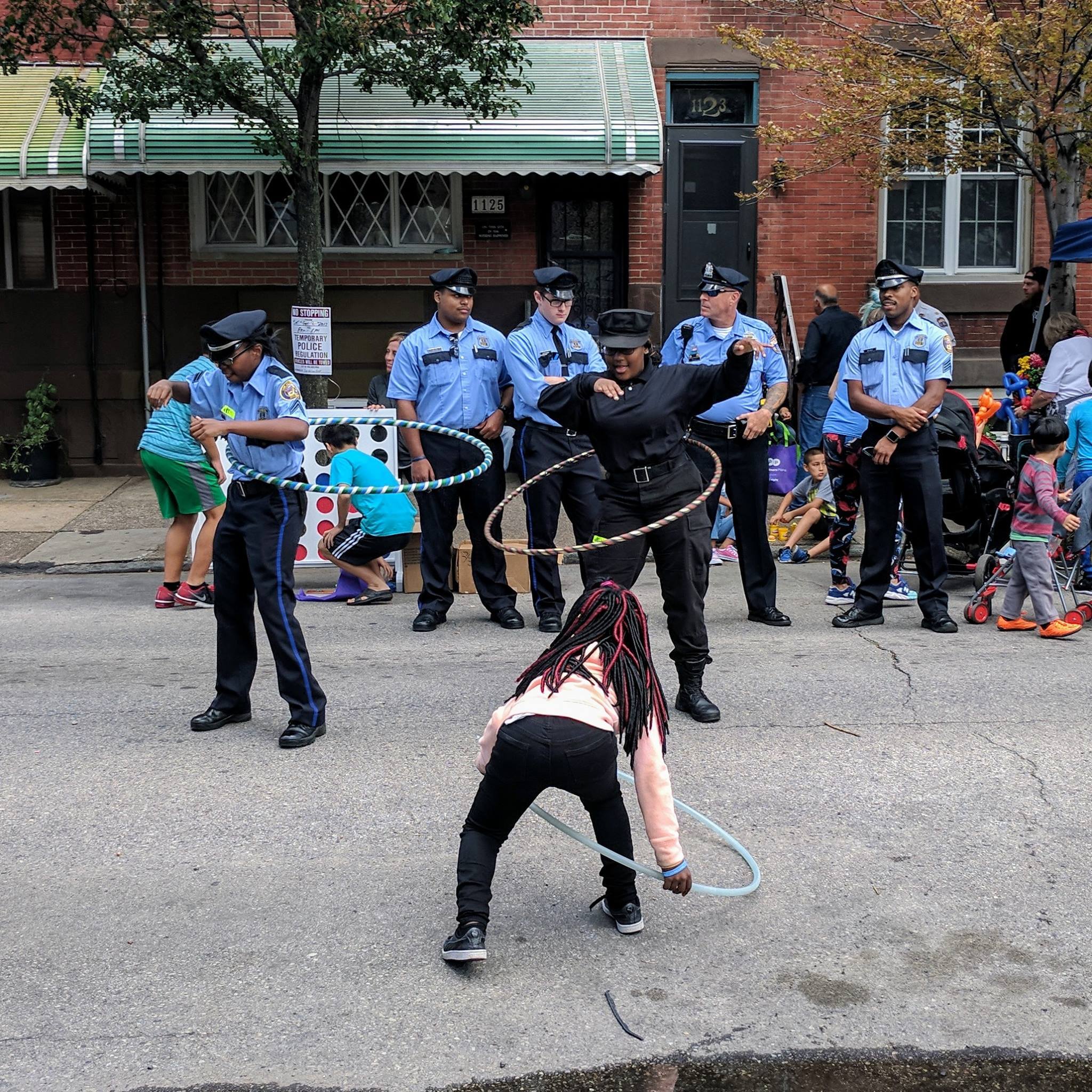 September 9th was not only a sunny day in South Philadelphia, but this year's Annual Community Day for the 3rd Police District of Philadelphia. Lead by Community Relation Officer, Juan Ace Delgado, Community Day is open to everyone to come meet and greet the Police Officers and neighbors. Free hotdogs, water ice, face painting, a moon bounce, dunk tank, and this year, hoops, poi and juggling balls!
SpinCo accepted the invite to participate in Community Day after Officer Delgado saw the group set up at the Marconi Plaza Movie Night in showing of the movie Moana. SpinCo volunteers Kelsey Lee, Becca Johnson, Hannah Pinkos and Stefani Cordoue taught free-form hula hooping and spoke of the benefits of movement arts and stretching to both the community and police personnel alike. SpinCo participated in the event in service of our community because everyone can benefit from some aspect of movement arts if provided the opportunity to learn. Among many social and health benefits, arts-based learning isn't just important for children. It increases collaborative behavior in adults (National Science Foundation, August 2016). SpinCo also started in South Philly and wanted to give back.
SpinCo welcomes the opportunity to share movement arts with anyone. Please email us.