Looking at our Flow Arts Community: Popular Activities

---
In 2015, we asked the flow arts community to tell us the most recent activities they attended as well as their top 5 activities they would participate in if they weren't faced with problems around time, distance, price, disability, or lack of people to go with. Here's what they said:


Festivals are Highly Attended & Highly Desirable
Not surprisingly, close to half of the people we surveyed had most recently attended a festival and would really love to be able to go to more festivals. Given that the survey was fielded in December, this further proves that there may be a "lull" in activities that are available to flow artists in your community, and an opportunity to create experiences that help fill the gap where there are no festivals.
Interested in prop-friendly festivals happening in and around the Philadelphia community, as well as around the world? Check our our ever evolving list here.
Informal Meetups: Easy to Organize & Highly Desired
The flow community is tight knit and benefits greatly off informal gatherings where people can skill share and meet like-minded folks. SpinCo hosts monthly $5 pop up jams to help facilitate these gatherings. In the summer, these spin jams are often held outside and are completely free to the public! We also invite you to check out the Philly Moon Jam group on Facebook who also organize and lead fire spinning gatherings each month (weather permitting) in West Philadelphia's Clark Park.
---
In 2015, SpinCo Heard that There was Little Availability of Non-Hoop Classes, and a Strong Need for It
When looking at the number of people who said they had done an activity vs. said they wished they could do an activity, we saw the greatest disparity in the non-hoop class category (i.e., poi, staff, fan classes). Only 15% of our community had recently attended such a class, yet 54% wish they could do it!
Moving forward, SpinCo offered 16 prop-focused workshops last year. 11 of these were non-hoop classes, including Leviwand, Fans, Poi, Double Staff, Rope Dart, Contact Staff, and Belly Dance! We hope to have even more unique classes this year.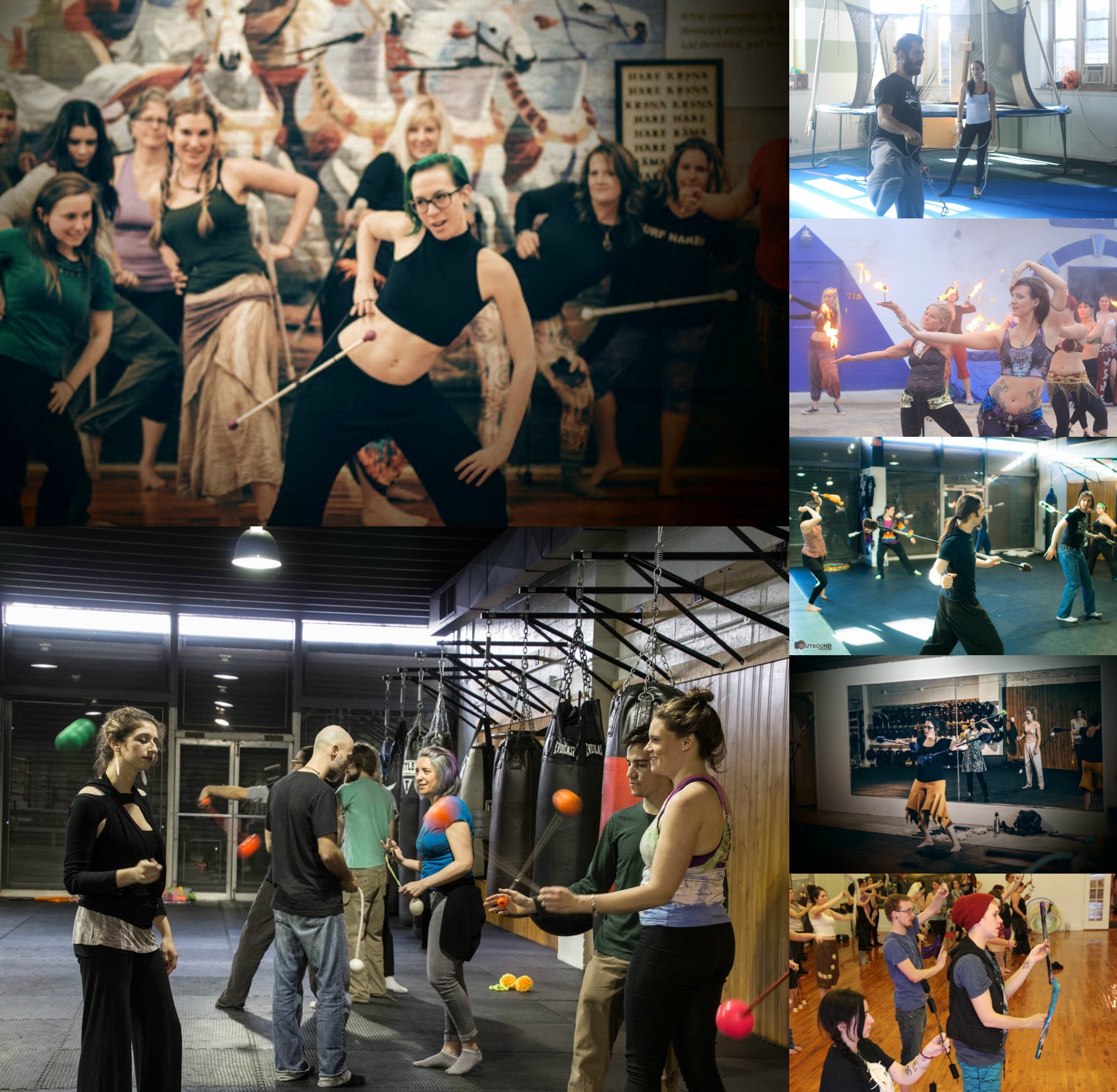 Check out our current list of offerings, and if you have any recommendations for classes you'd like to see, feel free to contact us today!