SpinCo's Summer 2016 Street Team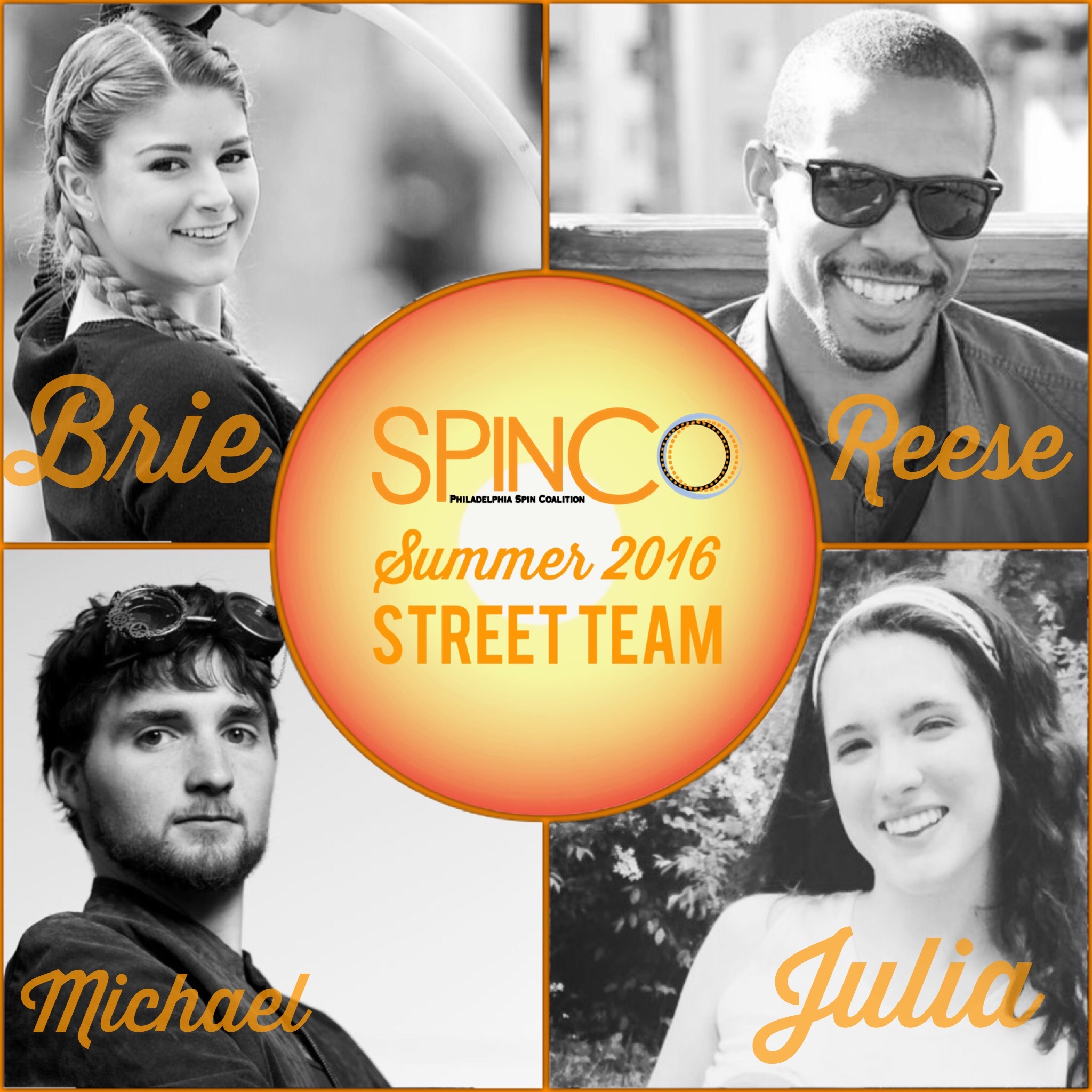 Join us in welcoming SpinCo's very first Street Team!
Brie Mealey | Julia McCraw | Michael Krueger | Reese Crawley
This summer, keep a look-out for the team at various events and gatherings around the tri-state and beyond. The team is your personal connection to Philly's local movement arts community. If you recognize them, be sure to say hi! Each member is available 24/7 for any questions about SpinCo.