SpinCo 2nd Annual Holiday Party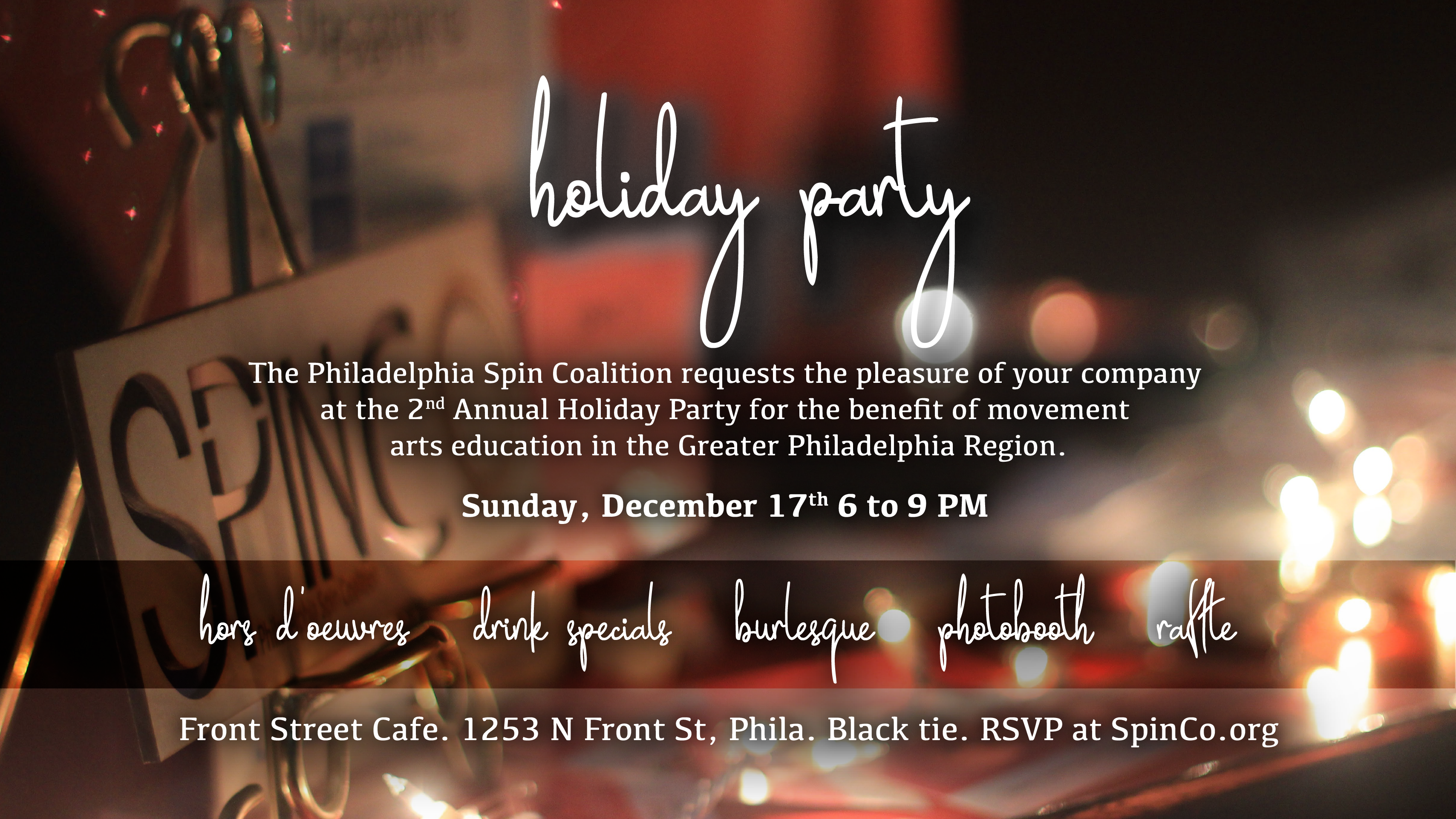 When:
Dec 17, 2017
Time:
6:00 PM – 9:00 PM
Where:
Front Street Cafe, 1253 N Front St, Philadelphia, PA 19122
Cost:
$20-$50 Donation
Come get festive with the SpinCo family of hobbyists, performers, teachers, and supporters as we celebrate 6 years of SpinCo as well as our newest program, SpinCo Together!
We are offering several types of tickets for this event:
$50 Sponsor: Provides the funds needed for 1 teacher at a 2-hr SpinCo Together session held at a collaborating nonprofit agency in Greater Philadelphia. Plus, get a free SpinCo limited edition T-shirt!
$35 Supporter: Provides funding for 1 teacher to get trained to teach movement arts for the IDD and mental health populations. Plus, get a free limited edition SpinCo sticker!
$20 Participant: Your participation at our 2nd Annual Holiday Party means more to us than putting stress on your wallet.
All ticket proceeds and raffle contributions will help us raise money for our SpinCo Together program, recently launched June 2017 and has been very well received. Your financial support will allow us to continue teaching these classes free of charge for nonprofit agencies who work with the IDD and mental health populations within Greater Philadelphia. Your support is critical to provide specialized teachers of this program and to host teacher training workshops for program volunteers.
Our goal is to host 1 monthly class for 12 consecutive months and provide 2 teacher training workshops in 2018. In order to do that, we need to raise $1200.
And we're coming together this holiday with the purpose to make that happen.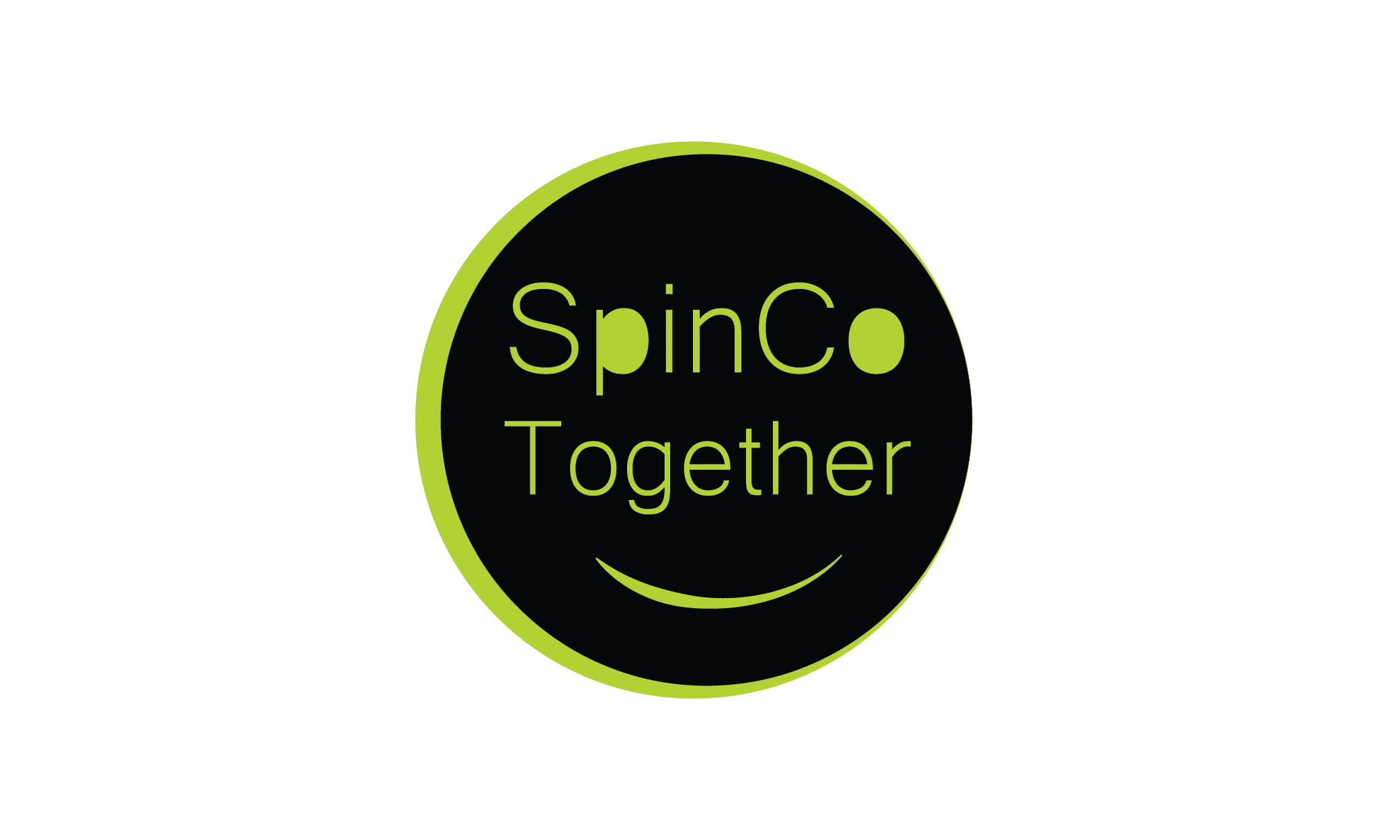 SpinCo Together aims to positively impact individuals experiencing mental, emotional, and behavioral disorders and intellectual and developmental disabilities through movement arts and interactive performance. SpinCo Together instructors work with adults and children who participate in established IDD focused non-profit organizations located throughout the Greater Philadelphia area.
What is IDD?
Intellectual disability is a disability characterized by significant limitations in both intellectual functioning and in adaptive behavior, which covers many everyday social and practical skills. The term IDD covers a broad range of disorders and syndromes, many of which are misunderstood by the general public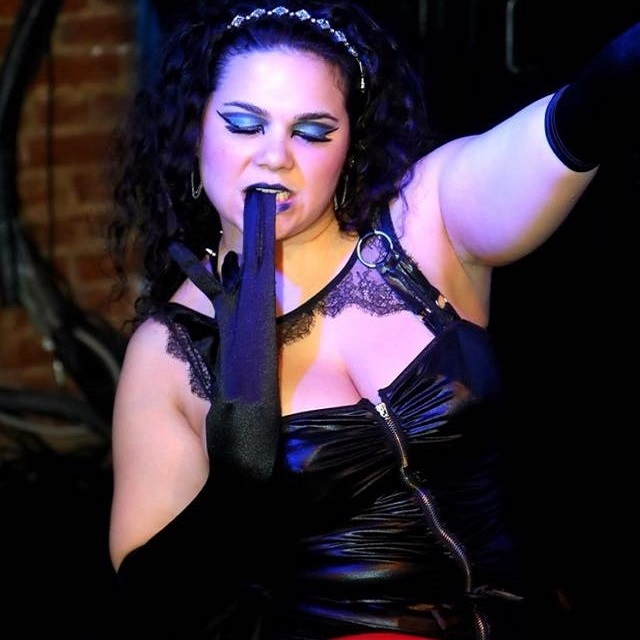 Cash bar (stay tuned for specials!)
Hors D'oeuvres
Burlesque performance by Kitana Karnage
Raffle
Dancing
Prop spinning
Event Details
When:
Dec 17, 2017
Time:
6:00 PM – 9:00 PM
Where:
Front Street Cafe, 1253 N Front St, Philadelphia, PA 19122
Cost:
$20-$50 Donation