SpinCo Jingle Jam 2022!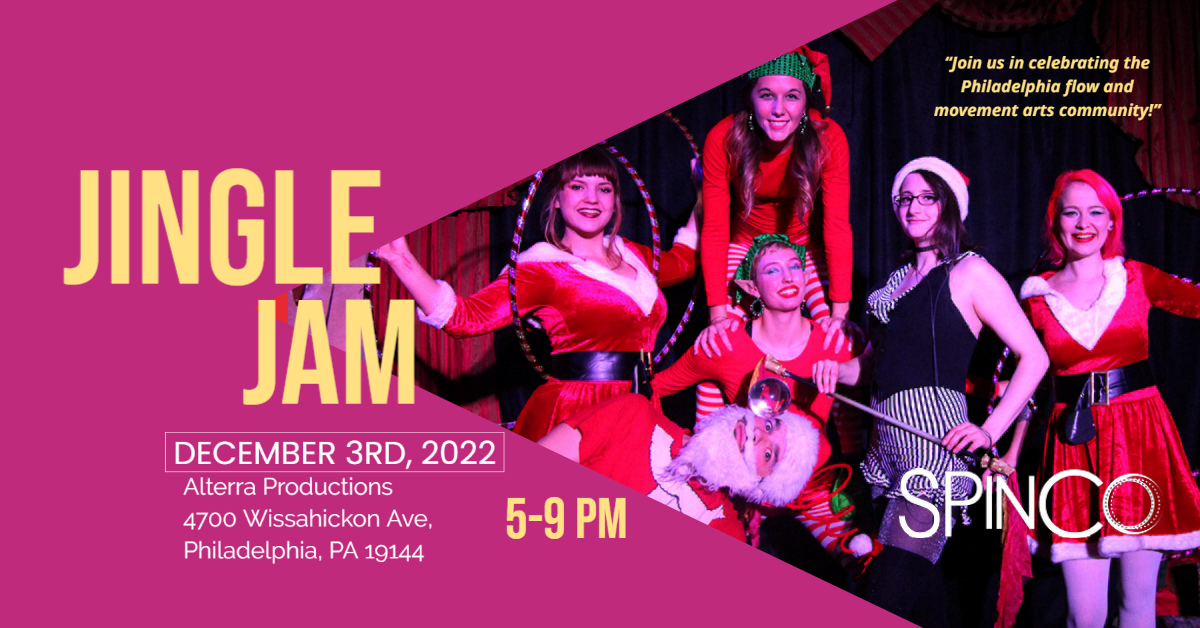 When:
Dec 3, 2022
Time:
5:00 PM – 9:00 PM
Where:
Alterra Productions, 4700 Wissahickon Ave, Philadelphia, PA 19144, USA
Cost:
$12 Early Bird, $15 Regular, $20 Supporter
Oh the weather outside is frightful but spin jam is so delightful and since we've no place to go let it flow ❄️ let it flow ❄️ let it flow ❄️❄️❄️!!

We invite our SpinCo family of hobbyists, performers, teachers, and supporters to join the festivities as we celebrate 11 years of SpinCo and how movement arts can benefit our community and ourselves. We miss you, and can't wait to celebrate with you!

What To Expect
Tis the season to be spinning! There will be music and dancing - bring your props! With 3,000 square feet, the venue has ample space to flow!
Dress code is holiday casual or just your favorite clothes to spin in!
Raffle Extravaganza with themed baskets and 50/50 drawing
Event Details
When:
Dec 3, 2022
Time:
5:00 PM – 9:00 PM
Where:
Alterra Productions, 4700 Wissahickon Ave, Philadelphia, PA 19144, USA
Cost:
$12 Early Bird, $15 Regular, $20 Supporter