10 Year Anniversary for SpinCo!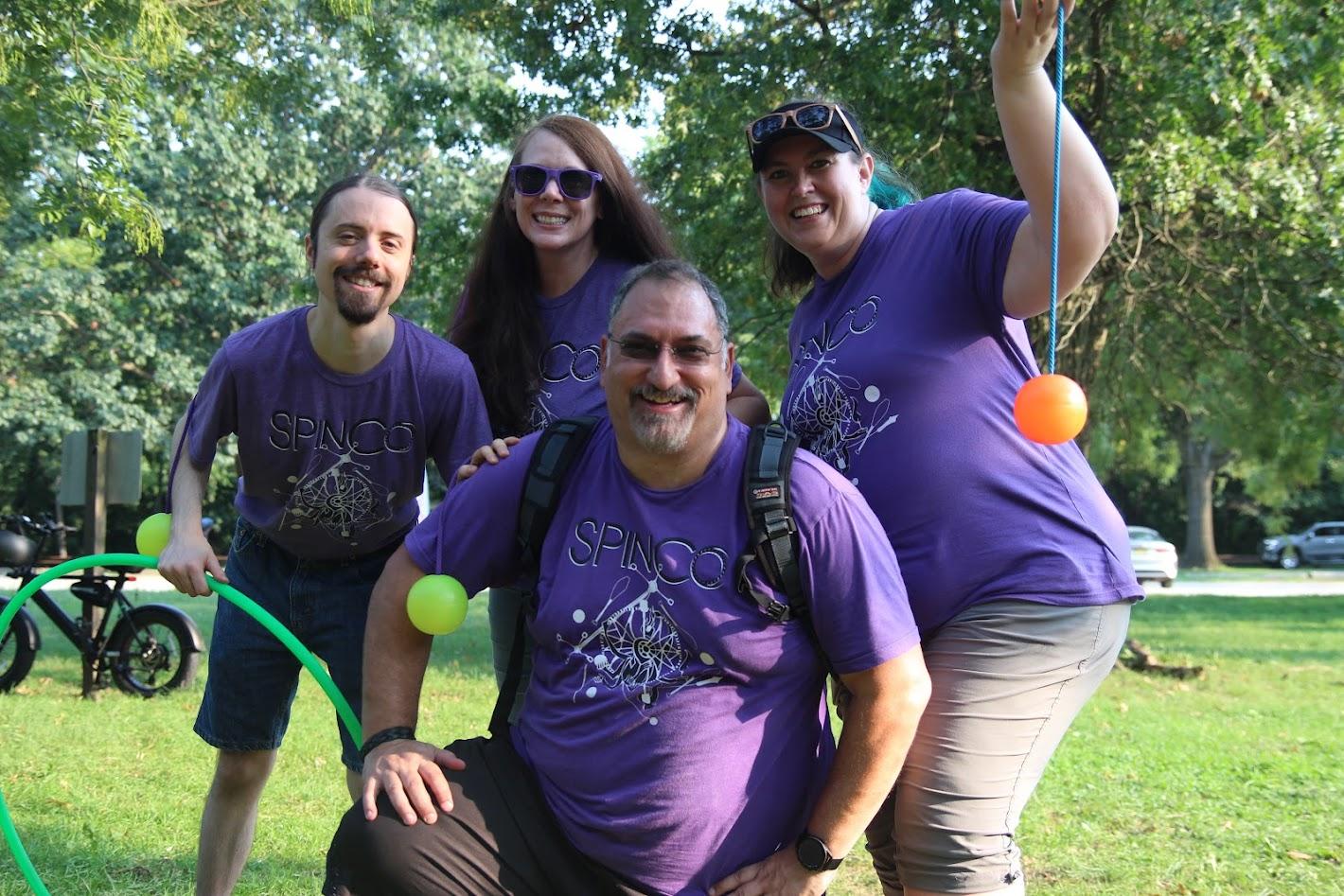 Event Details
When:
Saturday, November 6, 2021
Time: 3:00 PM – 6:00 PM
Where: TBD, Outdoor Location
Cost: FREE
Come celebrate 10 years of SpinCo programming with us! We welcome flow artists of all ages and backgrounds. Bring your props, and maybe a blanket or chair. BYOB food/drink - we will have a live DJ and some other tricks up our sleeve! Halloween may be over, but we still welcome you in your costumes or favorite flow wear.
Those who have been fully vaccinated as of October 23, 2021 may participate without wearing a mask. Please bring proof of vaccination if you wish to participate without a mask on. This can be the actual card or a photo of the card (dates of vaccinations must be visible).
---
COVID-19 GUIDELINES FOR THOSE WHO ARE NOT FULLY VACCINATED
Wear a mask except while eating or drinking.
Maintain a distance of about 6 feet from people who aren't part of your household.
COVID-19 GUIDELINES FOR EVERYONE
Please stay home if you have any symptoms of COVID-19 or have been recently exposed to someone who is sick.
Use hand sanitizer, especially when sharing props (we'll provide sanitizer).
Be mindful of people's various comfort zones and vaccine statuses by asking about people's boundaries -especially before hugging or touching others.
Event Details
When:
Saturday, November 6, 2021
Time: 3:00 PM – 6:00 PM
Where: TBD, Outdoor Location
Cost: FREE