10 Year Anniversary for SpinCo!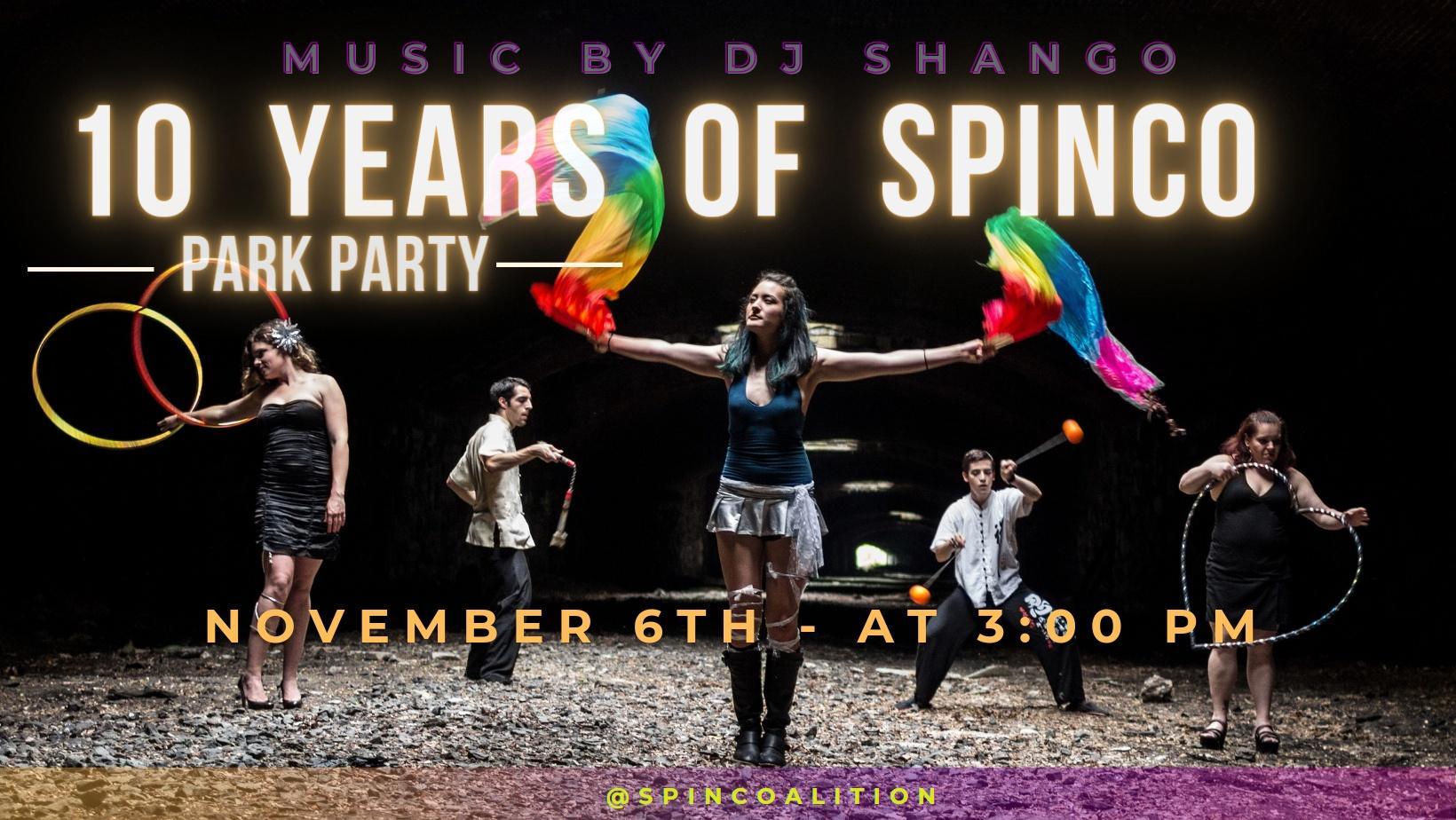 When:
Nov 6, 2021
Time:
3:00 PM – 7:00 PM
Where:
Top of Lemon Hill, off Poplar Hill and Poplar Drive Intersection
Cost:
FREE
Bring your props, and plan for a picnic! We're celebrating 10 years of SpinCo workshops! We welcome flow artists of all ages and backgrounds.
Live music by DJ Shango, a sound system from One Source, plus a few tricks we have hidden up our sleeve!
And hey, Halloween might be over, but we still encourage you to wear your costume, comfy clothes, or extravagant flow gear and dancewear.
BYOB, Potluck, community engagement, leave no trace (take your trash with you).
Those who have been fully vaccinated as of October 23, 2021 may participate without wearing a mask. Please bring proof of vaccination if you wish to participate without a mask on. This can be the actual card or a photo of the card (dates of vaccinations must be visible).
---
COVID-19 GUIDELINES FOR THOSE WHO ARE NOT FULLY VACCINATED
Wear a mask except while eating or drinking.
Maintain a distance of about 6 feet from people who aren't part of your household.
COVID-19 GUIDELINES FOR EVERYONE
Please stay home if you have any symptoms of COVID-19 or have been recently exposed to someone who is sick.
Use hand sanitizer, especially when sharing props (we'll provide sanitizer).
Be mindful of people's various comfort zones and vaccine statuses by asking about people's boundaries -especially before hugging or touching others.
Event Details
When:
Nov 6, 2021
Time:
3:00 PM – 7:00 PM
Where:
Top of Lemon Hill, off Poplar Hill and Poplar Drive Intersection
Cost:
FREE