Hoop Dance Fusion with Alli Hart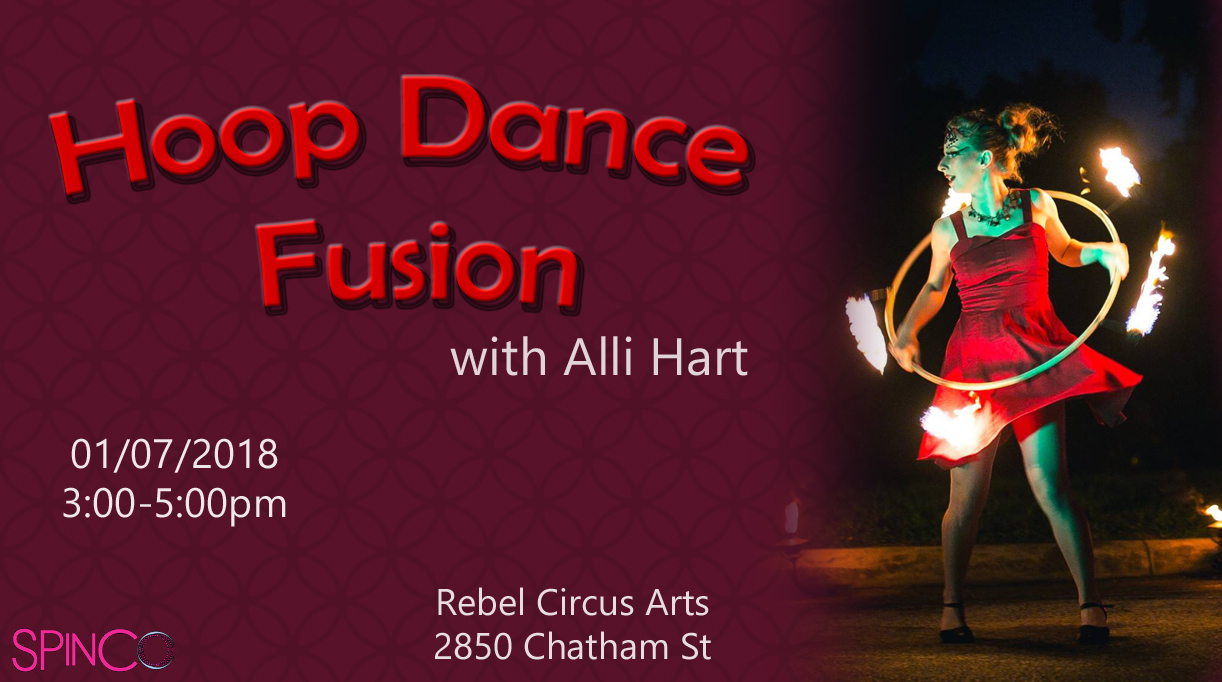 When:
Jan 7, 2018
Time:
3:00 PM – 5:00 PM
Where:
Rebel Circus Arts, 2850 Chatham St, Philadelphia, PA 19134
Cost:
20
Add some dance spice to your flow!
This is a mixed-level hoop dance class that incorporates contemporary and hip hop dance techniques to optimize your body movement with your hoop. Anyone from a complete beginner to an experienced hooper can be sure to walk away from this class with new moves and new techniques bring their flow to the next level! In the first half of the workshop, students will explore elements of both contemporary and hip hop dance including contract and release, turns/pirouettes, jumps, body isolations, and popping and then apply these moves with a hula hoop. Then students will learn and execute a hoop dance combination emphasizing technique, intention, style, and musicality.
Workshop highlights include:
Contemporary and hip hop dance techniques
Combine body movement with hoop tricks
Add dance movement to your hoop flow
About the Studio
WHEN TO ARRIVE?
Please arrive 5 minutes before class time in order to get acquainted with the space and ready for class to begin on time.
HOW TO GET THERE?
Rebel Circus Arts is located in a warehouse building on the Chatham Street side. We will have the door propped open with the SpinCo banner to help students find their way to the gym.
WHAT TO WEAR?
All shoes must be removed at the door. Wear clothes that you are comfortable moving around in.
WHAT TO BRING?
Bring a water bottle and hoops. Please note, Guests/Guest Instructors are not permitted to use the aerial equipment without specific permission from a Rebel Circus staff member.
PARKING?
Free on street parking is available, usually within a block of Rebel Circus. Give yourself a few extra minutes to find a space.
PUBLIC TRANSPORTATION?
Rebel Circus is located a few blocks off the Somerset stop on the Market Frankford Line. Although it will be daylight to come to this workshop, we will offer to drive students back to the stop to avoid nighttime walking in the area.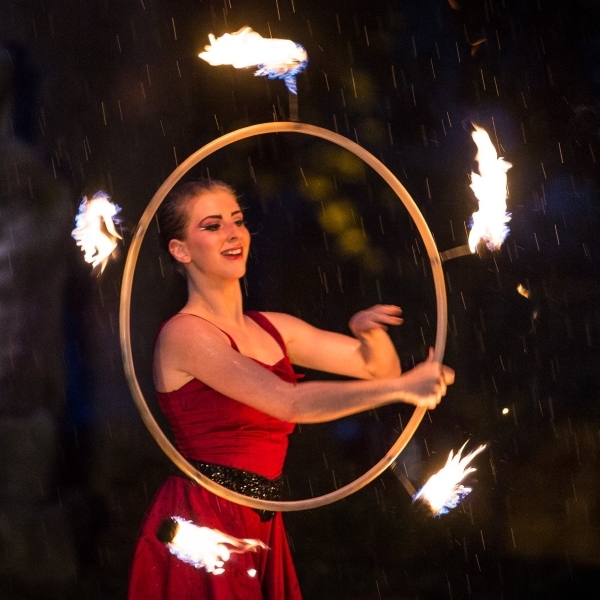 Alli is a classically trained ballet dancer and gymnast turned flow artist and choreographer. She has roughly 18 years of dance training and experience in styles including classical ballet, contemporary, jazz, tap, lyrical, hip hop, and modern. Alli discovered flow arts and fire spinning while studying at Drexel University, and was the president of the Drexel Flow Arts Club for two years.  She began to explore flow arts choreography and composition while collaborating with other club members to choreograph pieces for several university events. Over the past few years, Alli has performed at numerous private events throughout the Philadelphia Area, presenting her unique style combining technically driven prop manipulation with modern dance.  Alli has taught a variety of hoop and choreography centric workshops at a number of festivals including Flame Festival, Return to Roots and Ode to Earth, and in the coming years she aims to get more involved in the flow arts community.  Flow arts is not just a hobby, it is an art.
Follow Alli on Instagram at @allihartdance
Event Details
When:
Jan 7, 2018
Time:
3:00 PM – 5:00 PM
Where:
Rebel Circus Arts, 2850 Chatham St, Philadelphia, PA 19134
Cost:
20