Flowing with the Grid - Poi Workshop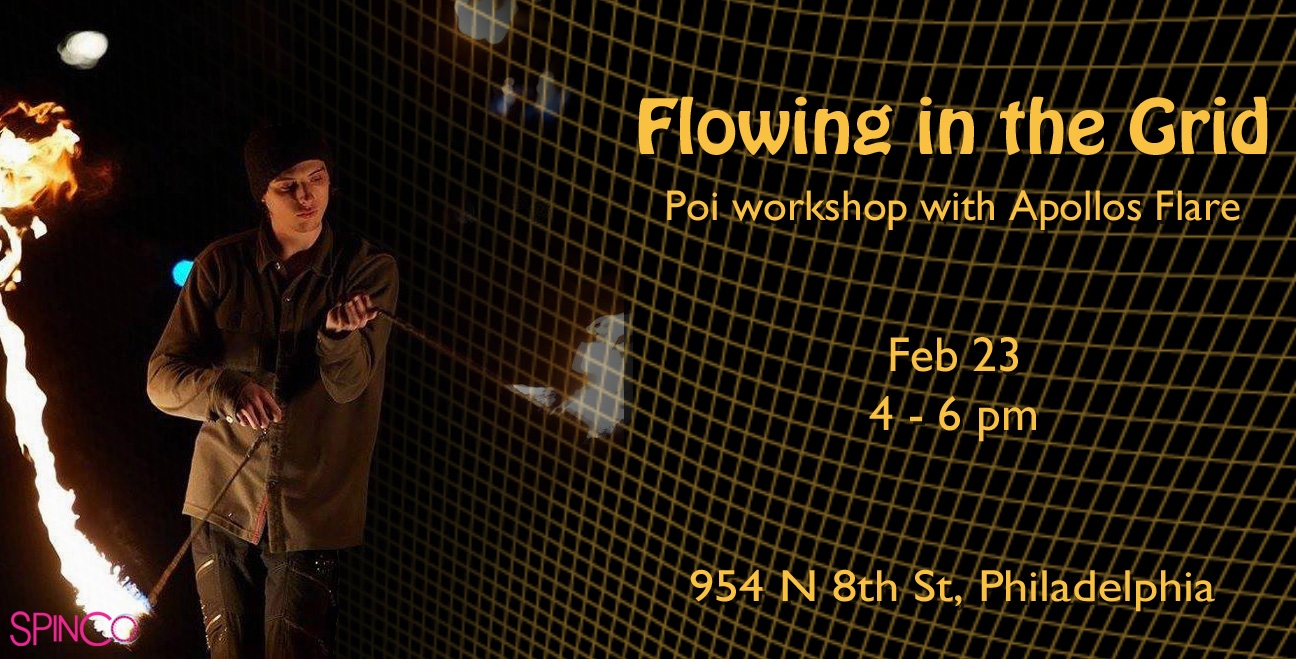 When:
Feb 23, 2020
Time:
4:00 PM – 6:00 PM
Where:
954 Dance Movement Collective, 954 N 8th St, Philadelphia, PA 19123
Cost:
$20
For anyone wanting to level up with poi, this is a must attend class. The freedom the arts create, this natural state of flow is often looked with mysticism ( especially for newcomers when it comes to Flow arts and Dancing ) . When it comes to poi, understanding the grid is crucial. This concept allows for seamless flowers and limitless shapes.
This class will focus on understanding the grid and incorporating it into our flow. Typically when the grid is first understood, artists' movement heavily suffers. This results in artists tending to stand in one spot for most of the routine or session and going from one trick to another without breaking this mode "Tech trees" . The goal of this class is to unveil the concept and incorporate to our movements without these roadblocks, making our movements as effortless as moving water.
About the Instructor
Dom Poe ( Apollos Flare ) has traveled across the world cultivating and learning flow art concepts, movements, and methods. Working with acts such as Razed in Flames, Photon Props, and 7textures, Dom is no stranger to the performer life style.

Event Details
When:
Feb 23, 2020
Time:
4:00 PM – 6:00 PM
Where:
954 Dance Movement Collective, 954 N 8th St, Philadelphia, PA 19123
Cost:
$20