Fire Eating with Chris Tamburro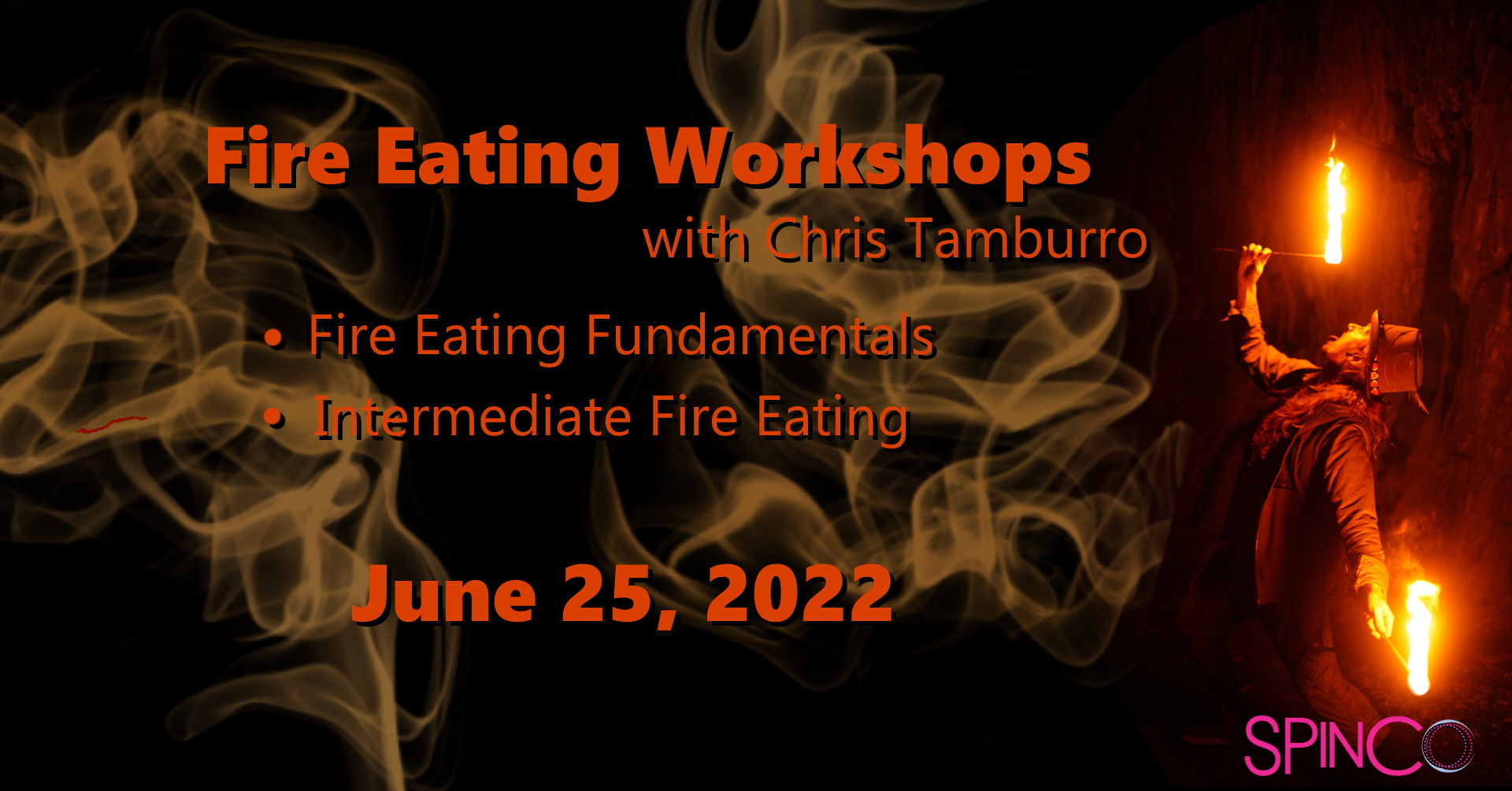 When:
Jun 25, 2022
Time:
12:00 PM – 5:00 PM
Where:
Green Lane, PA
Cost:
$75 - $150
Fire eating is an old and daring art form that has been passed down through the decades from one artist to another. Its jaw dropping, mind bending, unnatural, crowd-pleasing appeal makes it a great art from to add to your bag of tricks!
Beginner Fire Eating: 12-2pm
In the beginner fire eating class, you will learn the basic techniques of fire eating, how to practice fire eating safely, and fire science and physics.
Intermediate Fire Eating: 3-5pm
After you've got down the fundamentals, you'll learn some more advanced techniques for putting together a fire eating routine, including transfers, extinguishes, fleshing, and vapor tricks.

Located in Green Lane, PA. Address for the workshop will be sent to ticket purchasers the week of the workshop.

You will need your own torches for this class
For the safety of participants, all students should have their own fire eating torches to use during the workshop. Hollow Fire Eating Torches are available for purchase for $70 for a pair. You can purchase these when you purchase your tickets.

What to bring?
Wear fire-safe clothing made from natural fibers (>90% cotton recommended)
Water
Fire eating torches (available for purchase for $70)
Sparkling water/seltzer/soda for rinsing your mouth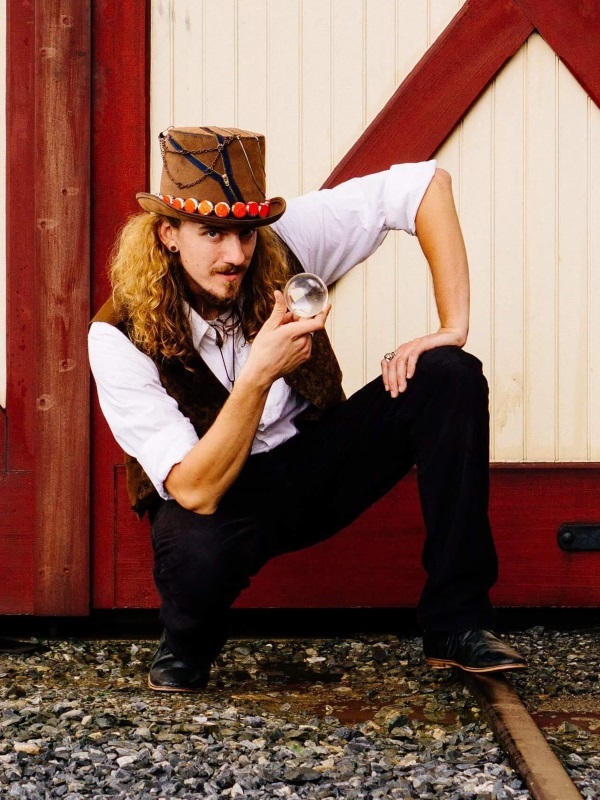 Chris Tamburro is a multi talented performance artist from Lancaster, Pennsylvania. He is one of the co-founders of The Circus-School of Lancaster and teaches poi classes there for all skill levels. In 2014 he learned how to eat fire in Philadelphia at a location formerly known as The First Banana. After quickly picking up the basics he went on to learn more advanced tricks and techniques from several masters of this art such as Shade Flamewater and Matthew James. Since then Chris has performed this art form at a variety of locations and across Thailand with Spark Circus. Now he wants to share his knowledge of this art form with you in the hopes of inspiring a new generation talented fire eating wizards.
Follow Chris on Instagram at @apollo_of_mysteria
Event Details
When:
Jun 25, 2022
Time:
12:00 PM – 5:00 PM
Where:
Green Lane, PA
Cost:
$75 - $150
Buy Tickets
Ticket purchases are final and will only institute a full refund if the workshop is rescheduled or cancelled.