Double Hoops & Framing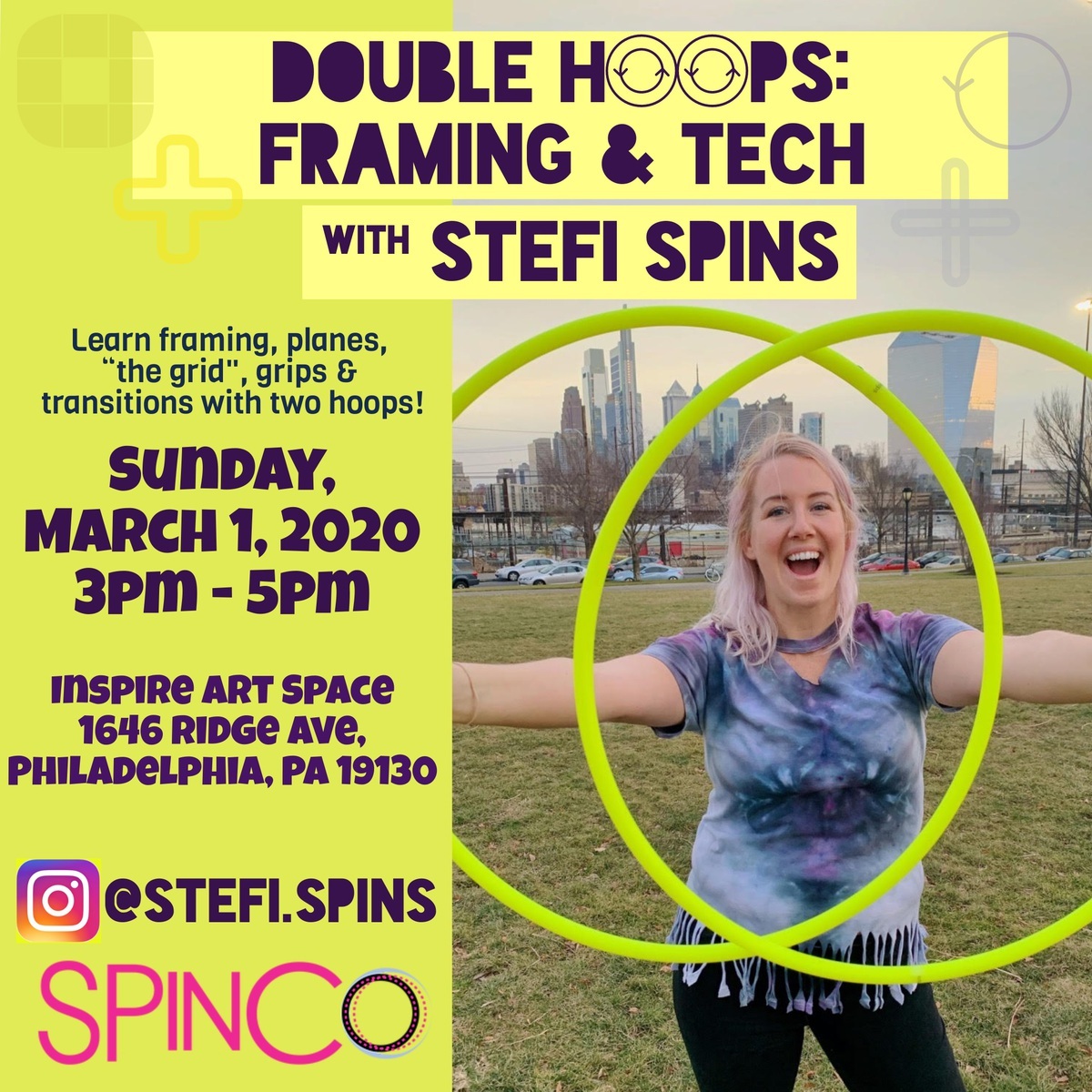 When:
Mar 1, 2020
Time:
3:00 PM – 5:00 PM
Where:
Inspire Art Space - 1646 Ridge Ave, Philadelphia, PA 19130
Cost:
$20
Up your double hoop tech! In this workshop, students will learn concepts of framing, planes, and "the grid" using two hoops to make fascinating flowy patterns. Students will learn practical grips and transitions to aid in making shapes while maintaining a central focal point. We'll explore ways to maneuver the hoops without getting caught in the tangle!
This workshop is considered an intermediate level workshop, although hoopers at any level can be sure to pick up new grips, concepts, and tricks. It will be helpful for students to have an understanding of some basic (single hoop) foundation moves for this workshop, including isolations, iso-slides & smears.
TRICKS COVERED
Isolation vs. extensions, iso slides, and more
Smear vs. extensions, iso slides, and more
Grips
Transitions
No hoops? No problem!
If you don't have a set of doubles, we will have plenty extra to share. There will also be hoops for sale at the workshop.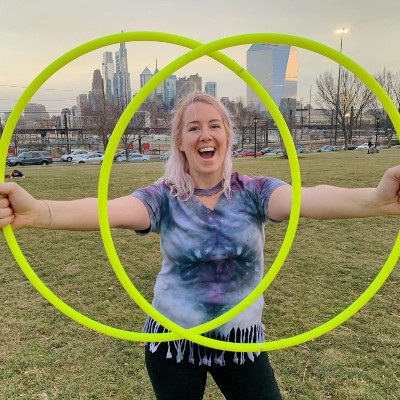 @Stefi.spins has been hooping for 5 years and has shared her love for hooping by teaching classes, hosting online challenges, performing, and teaching at Philly events. Double hoops have become her passion and she has enjoyed exploring the world of technical double hooping. Stefi believes that learning & teaching are one in the same and that skill sharing is vital for our growth as flow artists. She has developed her own series of easy-to-follow hoop tutorials which she shares on her Instagram and YouTube pages.
Follow Stefi on Instagram and watch her YouTube Tutorials
Event Details
When:
Mar 1, 2020
Time:
3:00 PM – 5:00 PM
Where:
Inspire Art Space - 1646 Ridge Ave, Philadelphia, PA 19130
Cost:
$20